NEIGHBORS

SOLO EXHIBITION: NICHOLAS ZEPEDA

ON VIEW JUNE 11 - JULY 11, 2021
Neighbors is a show of drawings and paintings from Chicago-artist, Nicholas Zepeda, that document the artist's search for community. Inspired by the process of self-discovery,
the exhibition will be modified during its
third week. These changes will look towards
prior uses of the building and gallery for direction.


The project uses presentation as a way to celebrate change. Introducing misplaced-flooring and over-stuffed-frames, Zepeda's drawings and their installation are tasked with learning how to live with each other. This dynamic includes contradictions, affirmations, and a sofa.


Zepeda brings our attention to how one use of the space can inform the other, and creates context for the work presented. The resulting exhibition reminds us that we bring our own history and experiences to these situations, and asks us to consider how these situations might have those things too.

Nicholas Zepeda

(b.1999) is an artists from Chicago's southwest neighborhoods making drawings and paintings. Zepeda graduated the spring of 2021 with a BFA in Studio from the School of the Art Institute of Chicago, where he recieved a nomination for the Yale at Norfolk Summer Residency program in 2020. He recently exhibited in the Evanston + Vicinity 2021 Biennial.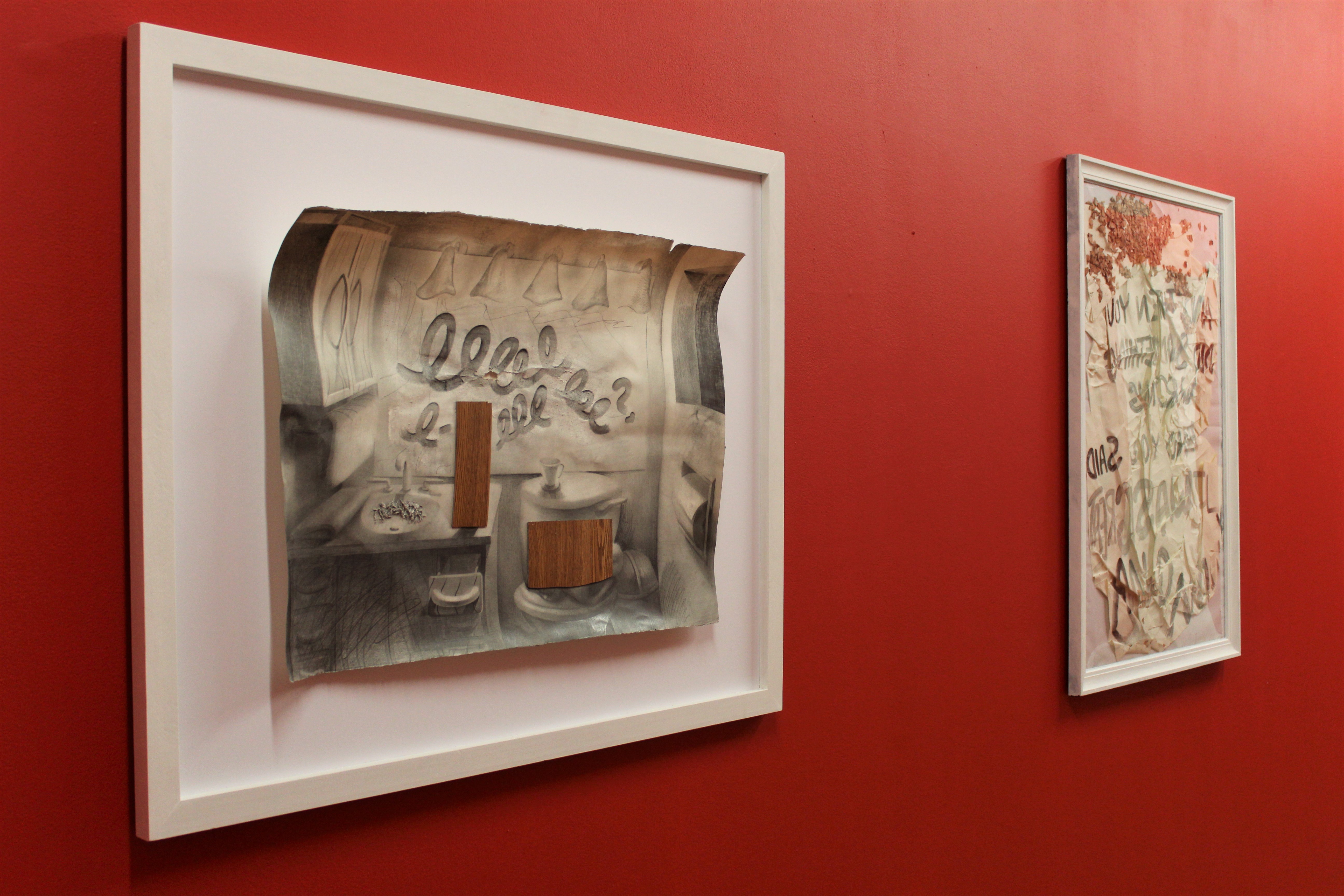 BURN IN

SOLO EXHIBITION: YOORA LEE

ON VIEW APRIL 30 - MAY 30, 2021
Burn In exists in moments between screens, doors, walls, and mirrors – in Yoora Lee's fantastical paintings, soft, hazy figures are postured in serene feelings of emptiness, isolation and ennui. In this dream-like landscape, Lee has spliced the past, present, and future into one juxtaposed plane.

Lee's process of distortion is reminiscent of an imperfect analog TV screen. She alludes to "screen burn-in," a process which leaves a ghostly image on a screen after prolonged use. She considers the lasting effects of the opulent, wealth of South Korea in the 1990's, a time when the individuality and freedom of young people first began to be respected. The analog TV, symbolizing the peak of technological consumption from the time, remains a reminder of South Korea's economic prime - when digital technology and analog romance coexisted. During the bubble economy, the new wealthy Korean leisure class spent money lavishly, enjoying their fortunes without worry about the future - this class was nicknamed the "orange" tribe. Named aptly after oranges, a prized and expensive imported fruit of the time, this class used their wealth indiscriminately: expensive cars, extravagant parties, and beautiful women became associated with this exclusive class. The orange tribe quickly became a symbol of capitalist polarities. Decades later, the romanticization of their lifestyle is emblematic of a desire for the past. Why do people want to imitate the past, and how is the past filtered through our present-day lens?

Using this cultural context of South Korea in the 90s, Lee realizes that the 'present' is a hypothetical concept. Through a process of editing and layering, Lee investigates how time can be edited and rebuilt by people who archive the past. Burn In invites audiences to peer through Lee's transcendent portals to discover moments of hopeless romanticism of nostalgia, emptiness, melancholy in the past, which allow us to more critically examine who we are now.
Yoora Lee

(b.1990) is a Chicago-based artist. Yoora received a B.F.A in painting at South Korea and moved to Chicago in 2016. And she recently graduated with her M.F.A in Painting and Drawing from school of the Art institute of Chicago. Her work has been exhibited internationally including Chicago and Seoul.