Gifted Wings
Nereida Patricia
Yae Jee Min
1.20 – 3.5.23

Press Release
Checklist
Gifted Wings is a two-person exhibition featuring the work of Nereida Patricia (NYC) and Yae Jee Min (LA) that explores spiritual resilience as a process and product. Through motifs of flight as abstractions and mythological fragments, both artists celebrate the process of transformation as a practice for revealing hope through adversity.
Min utilizes movement as a central tool to create her canvas works, freezing gestures of transformation. Layers of shimmering polyester fabrics, dyes, and threads are compiled to manifest entangled emotions as a visual landscape. While mining her personal memories for recognizable shapes (butterflies, a pair of wings) to weave into her dreamy canvases, she confronts discovery and rediscovery as an imperative, chaotic process. By creating a dense canvas of glittering color, her work is both an opaque reflecting pool and a portal: she creates an opportunity to linger, tenderly inviting viewers into the realm of unknowing as a necessary space to move and heal through.
Across Patricia's collection of beaded relief, mixed media paintings, and sculpture and video installations, she uses the poetics of allegory and myth as an examination of race, gender, and sexual politics, as well as a practice for envisioning alternative futures. She captures snapshots of earthly scenes collaged alongside the fantastic while emblazing black hole and portal motifs between the two. Characters move between worlds as a symbolic contortion through subjugation in a post-colonial world. Clusters of angel and spirits offer themselves as guides and protectors to their sisters and those in need. Patricia deftly converges multiple perspectives into one frame to abstract reality. By collapsing time and space (angels floating in kitchens, heels walking into the sky) she re-envisions a liberated world, not just as mythology, but as a future to be built.
As if receiving and then gifting wings, Min and Patricia offer their depictions of an inner evolution as an invitation for the viewer to engage in their own journey. Through these motifs of flight as abstractions and mythological fragments, both artists celebrate the process of transformation as a necessary practice for revealing hope through adversity.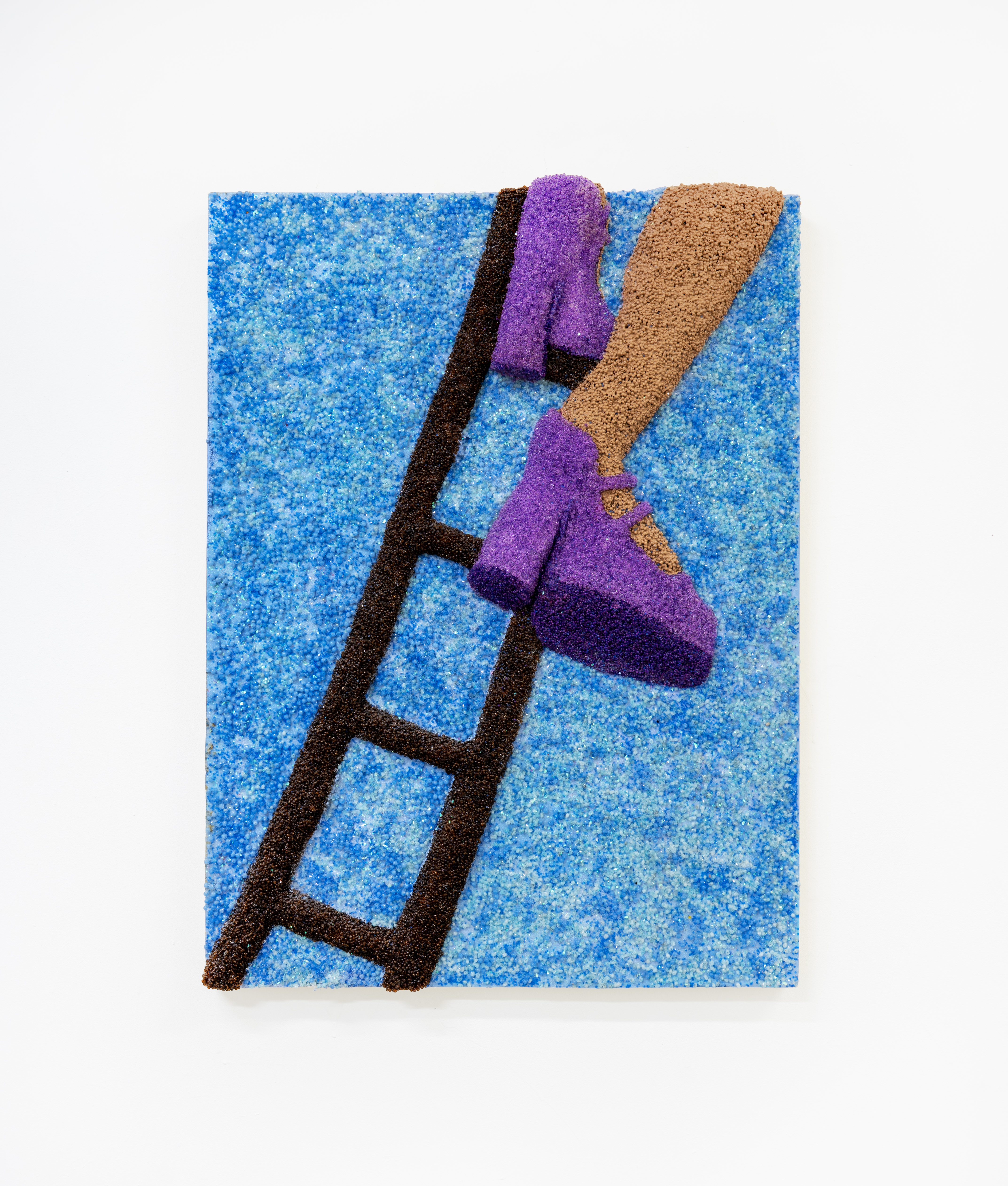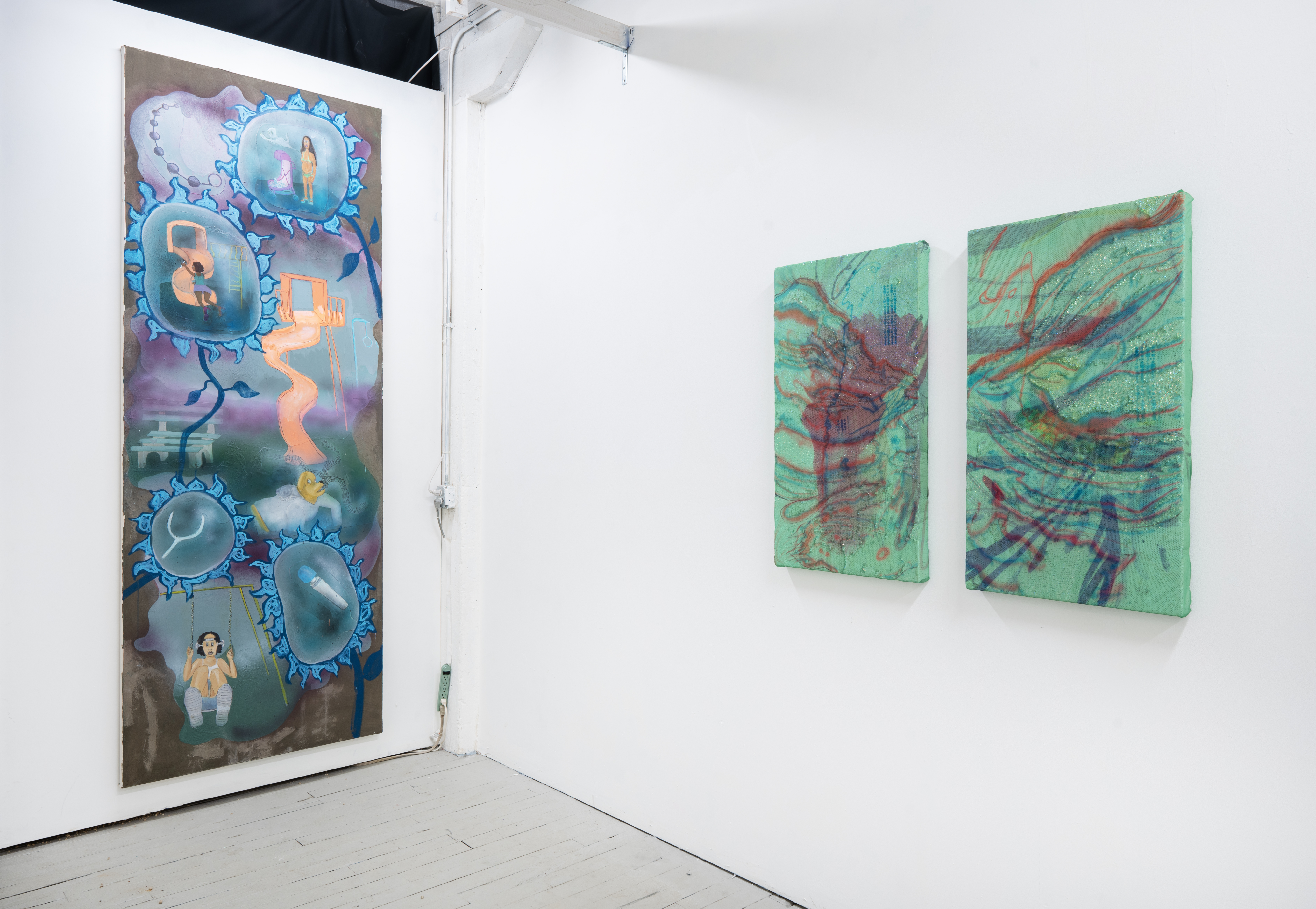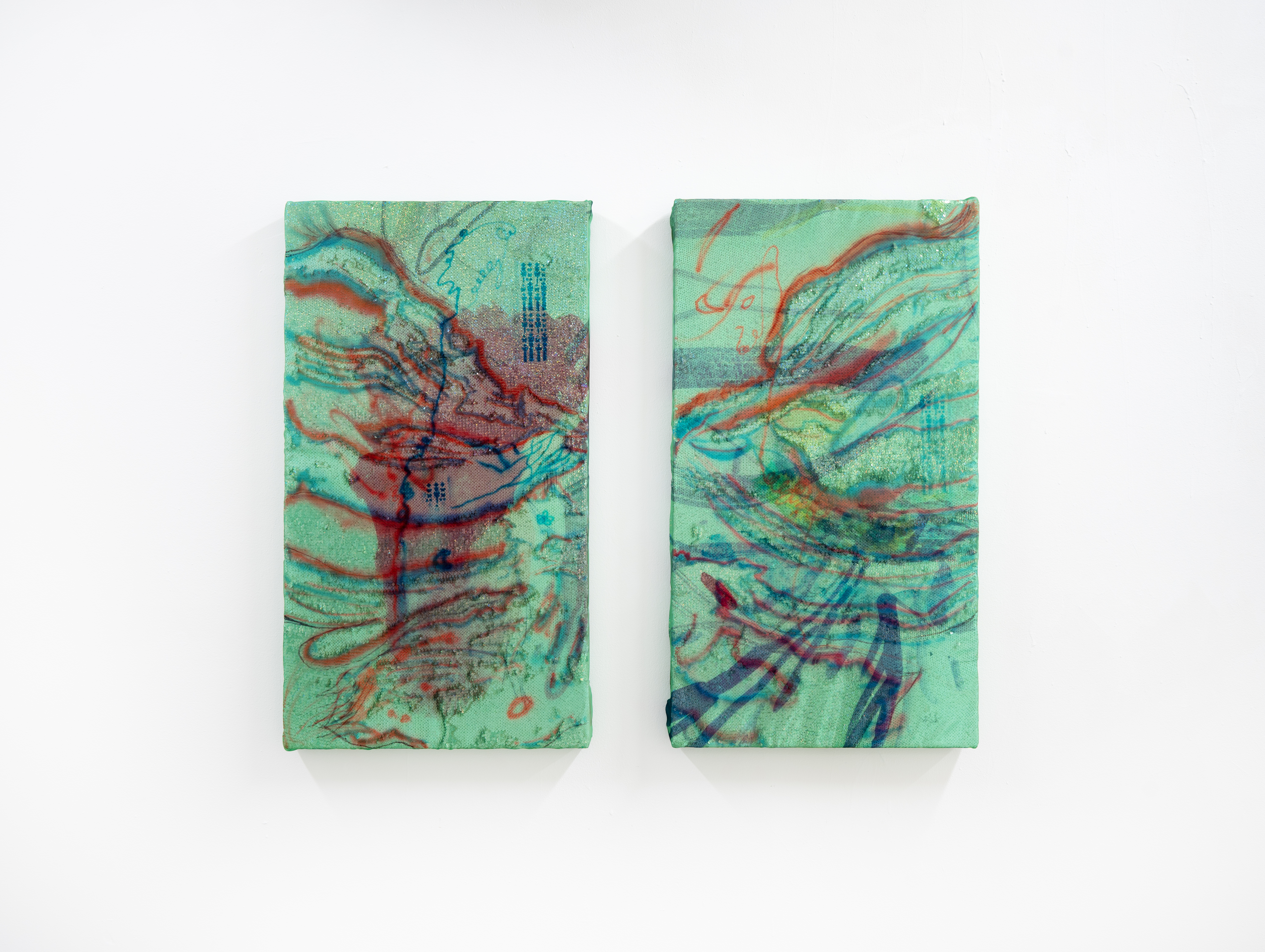 Documentation: Dabin Ahn
Nereida Patricia

www.nereidapatricia.com
@nereida.patricia

Nereida Patricia is a visual artist and poet based in Brooklyn, NY. Patricia's practice spans sculpture, painting, and performance, and explores themes of mythology, trans poetics, and identity. Her work draws from postcolonial and Black feminist theory, Peruvian and Caribbean symbolism, as well as autobiographical fragments, to explore trans femininity, violence, gender, race and sexual politics. She has studied at The New School and holds Bachelor of Fine Arts from the School of the Art Institute Chicago. Her work has been exhibited at venues such as DUPLEX, New York; Museum of Contemporary Art Chicago; Museum of Contemporary Art Detroit; Eric Firestone Gallery, New York; Monique Meloche Gallery, Chicago; Prairie Gallery, Chicago; Annka Kultys Gallery, London; the Museum of the Moving Image, Queens; and The Knockdown Center, Queens, among others.

Yae Jee Min

www.yaejeemin.com
@yaejeemin

Yae Jee Min (b. Jinju, South Korea) is an interdisciplinary artist. She holds a MFA and BFA from the School of the Art Institute of Chicago and a BA in psychology from Boston University. Using intersected methodologies of painting and craft, she investigates nostalgia through abstraction and materiality. Through whimsy and childish haphazard zones, she create spaces in which memories, nostalgia and identity both engage and entangle with one another. Whether it is dealing with specific moments of domestic spaces, sleep deprivation, mental illness, and femininity; her work confronts these spaces of familiarity with whimsicality to allow viewers into the moment safely, allowing polemic thoughts to be buffered by notions of blanket warmth. Her work has been exhibited internationally and nationally including Seoul Museum of Arts, Torrance Art Museum, and DfbrL8r Gallery.