Say 'Kimchi!'
Grace Esther Gittelman
9.3 - 10.10.21




Say "Kimchi"! is a show of ceramics from Grace Esther Gittelman that explores their Korean and Jewish non-binary identity. They use Onggi, a traditional Korean fermentation vessel, as a response to both Japan's colonization of Korean ceramics and ceramicists and the U.S. Imperialism in Korea. Gittelman creates Onggi "cabbages" in an Americana kitsch style to speak to their American heritage, adding blood-like drips that mimic kimchi juice to reveal their Korean ancestor's physical and cultural heritage. Moon jars symbolize two halves becoming a whole according to their traditional construction.

Gittelman transforms this archetypal form into "Moon Cheese Jars" to show the connection of American cheese to the fusion of their Korean and American identities, and gives a nod to Jewish folklore. They navigate the complexity of their identity and the way they are perceived by challenging the value and concept of authenticity through the most intuitive forms, materiality and food. In Say "Kimchi", Gittelman references these archetypes of food and folklore from their childhood to create their own mythology about their experience of being a minority within a minority.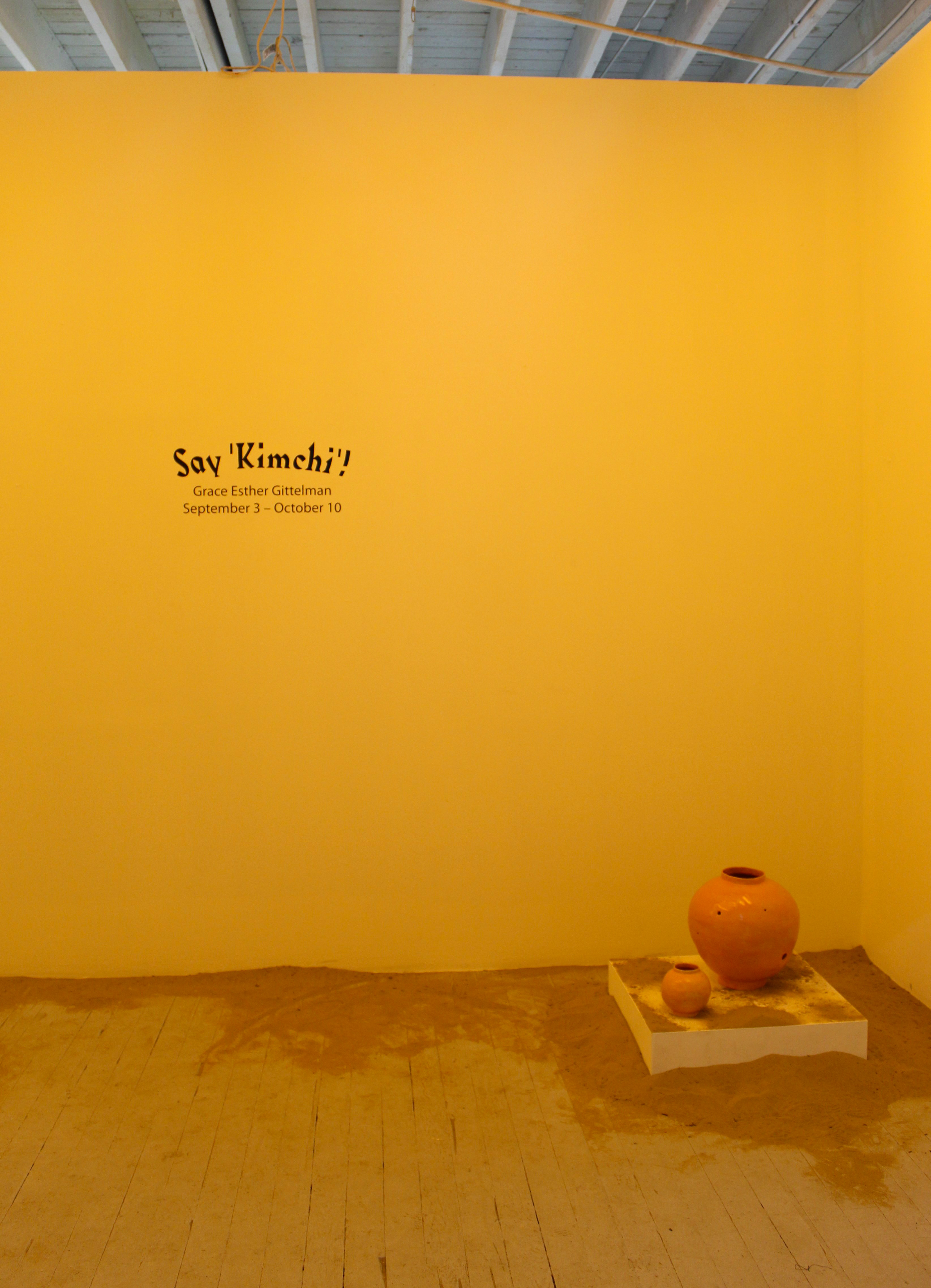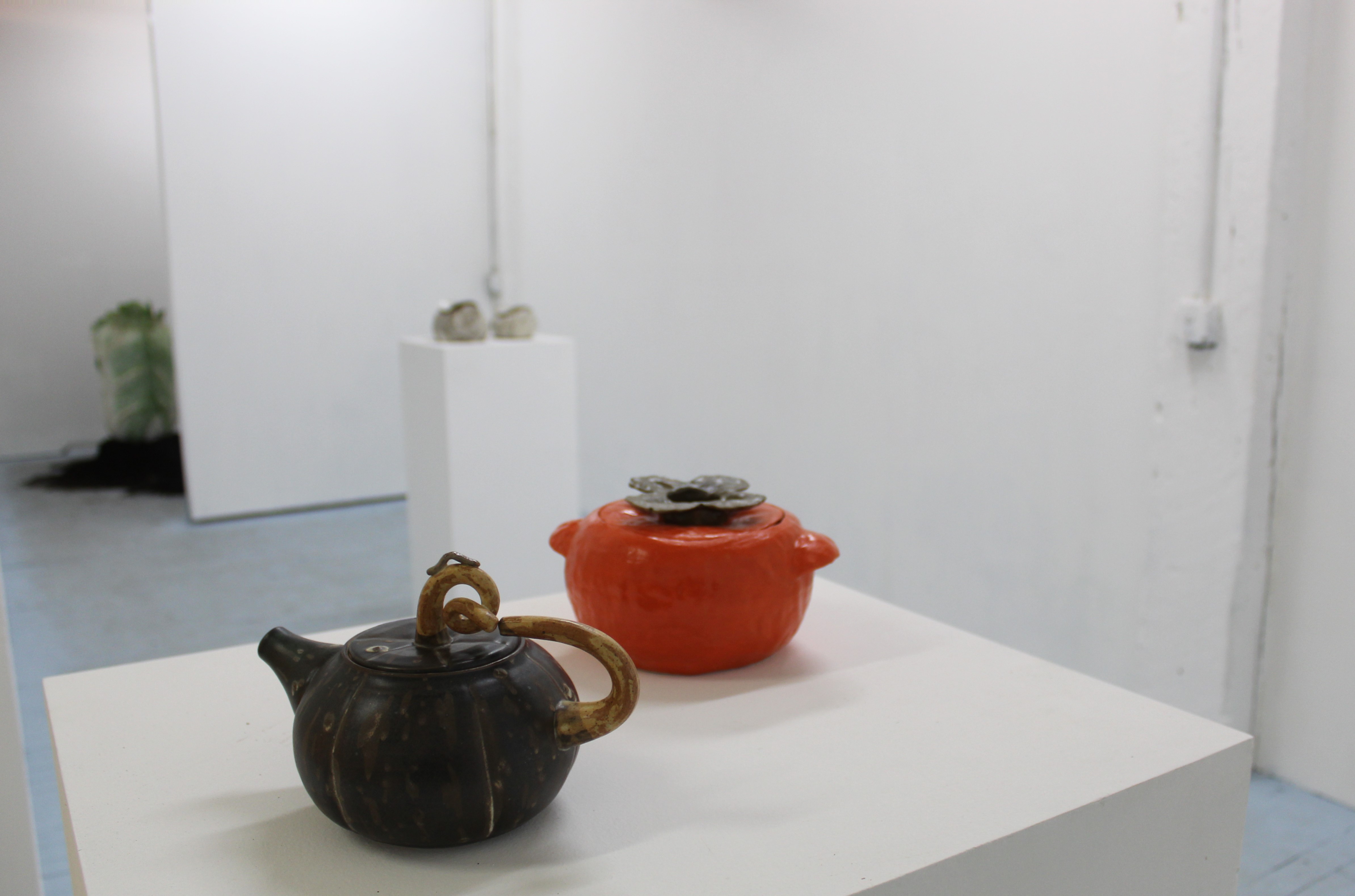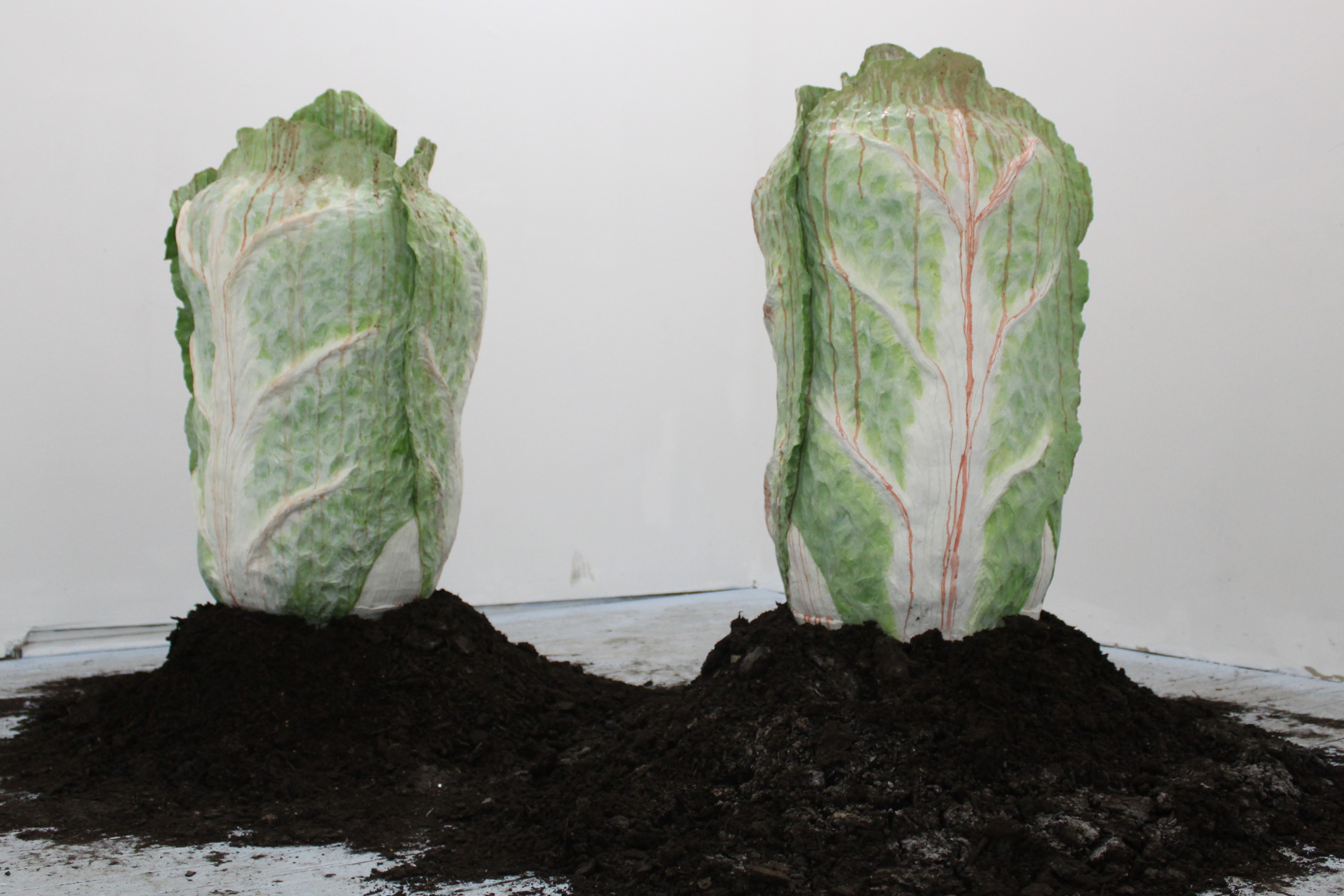 Grace Esther Gittelman
Grace Esther Gittelman (b. 1998) graduated from School of the Art Institute of Chicago with a BFA in 2020. They are a Chicago based Korean and white Jewish American originally from Raleigh, North Carolina who explores the intersections of their identity through the creation of hybridized traditional Korean ceramics.

Gittelman grapples with the weight of their conflicting and coexisting cultures by applying traditional Korean ceramic techniques to non-traditional forms and vice versa. They are a 2021 National Council on Education for the Ceramic Arts Multicultural Fellow and their recent exhibitions include The Clay Art Center's State of Emergence